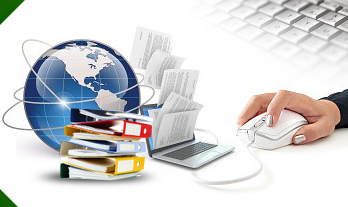 What exactly is OCR? It's simple. Your content is scanned, and then the images that have been scanned are converted to searchable text documents. Of course some OCR methods are better than others, and at SFBay Data Entry, we use top-rated scanning and OCR engines to guarantee the best possible accuracy. You can search through literally millions of pages using just a single keyword, and quickly find the files you're looking for.
Scanning and OCR services are widely used in various professions – just as an example, in the legal profession, searches used to take hours or even days. Now, with OCR, full-text searches can be done in a matter of seconds. You can search by date, name, address and subject, and go to the document you need easily and quickly. Word processing files (Microsoft Word, for example), can be created from the original scanned document, manipulated, edited, re-written and even shared.
At SFBay Data Entry, our scanning and OCR services trained personnel can guarantee an astounding 99.5% accuracy when it comes to legibility and usability. We use specialized scanners with automatic document feeders that guarantee fast scanning and high resolution. Then your documents are converted into the format you desire, depending on your needs.
If search capability and editing aren't issues (i.e. if you want read-only documents), we can quickly and easily deliver digital image files (PDF or TIFF). The level of usability is entirely up to you.
SFBayDataEntry is one of the leading scanning and OCR services provider.
For more information on scanning and OCR services, contact us at info@SFBayDataEntry.com.