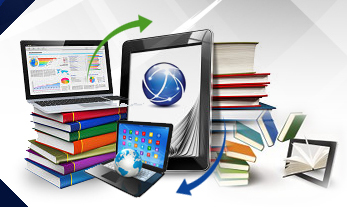 SFBay Data Entry uses the latest technology and professional OCR experts, to provide close to 100% accurate OCR extraction services, we assure our customers of the best OCR Extraction Services at the most affordable prices within committed time. Our team is highly specialized and we will provide you guarantee of good quality. OCR is basically Optical Character recognition technology which is used to convert your scanned images/documents into some entirely different editable new documents/ formats. All we need is physical document or scnned documents from your side and by using this technology we can provide you the desired resultant file format according to your requirements.
Personalized Data Capture and OCR Extraction Services
SF Bay Data Entry is a small woman-owned business that delivers the large results. We pride ourselves on providing custom data imaging services to clients all over the nation. Our facility is equipped with scanning equipment and software capable of scanning documents of any size or format.
Whether you need data captured from medical records or architect blueprints, we can provide the accurate, confidential and cost-efficient solutions you need.
Document Imaging Solutions
In order to execute data capture and OCR Extraction services from images, you must first create the images. Document scanning services are our specialty. All of our documents are carefully scanned by our experienced technicians and checked for accuracy. Quality is always a top priority.
Capturing Data Using OCR Extraction Services and Clean Up
Once we have created digital images of your documents, it is then time to convert them into files that allow the text to be identified, extracted and/or indexed. We utilize leading optical character recognition (OCR) software to convert your document images into PDFs or Word documents that are searchable.
OCR conversion software is not always perfect. To increase accuracy, we also implement OCR clean up techniques in order to check each page and address any errors.
Allow us Give You an Example of Data Capture from Images !
For clients with bulk document digitization and data entry needs, we are happy to provide a sample of our services. Contact us today to learn more.
To receive a no-obligation, free estimate for Full Text OCR conversion and OCR cleanup services from SFBay Data Entry, call 855.722.6669 or Email: info@SFBayDataEntry.com.