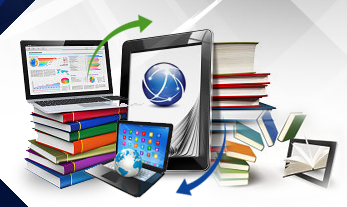 As an author, you obviously want to publish your book. SFBayDataEntry's ebook conversion services provide you with the assistance that you need. We work with Amazon, Kobo, Barnes & Noble, iBooks and Smashwords, providing ebook conversion services upon demand.
Epub? PDF? No problem. It's a science, and it's an art, and we can help you make your ebook look great in any format, on any device.
Our eBook Conversion Services offer:
Professional formatting
Attention to detail
Consistency with the original book
Automatic table of contents
Effective page breaks
No bad hyphenation
Linked end notes and footnotes
Your choice of epub or PDF
Cross-platform usability
Data extraction from tables or other archival materials
What would ordinarily take several weeks, with several people, can be done in virtually no time with SFBay Data Entry. We offer unsurpassed attention to detail and we guarantee that we will take your files and convert them to publishable ebook format quickly, easily, and cost-effectively.
SFBayDataEntry is one of the leading organizations which deal with ebook conversion services.
For more information on ebook conversion services, contact us at info@SFBayDataEntry.com.