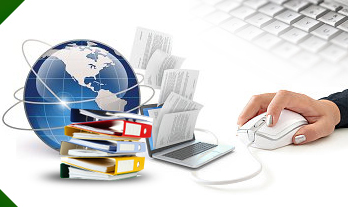 When working with SFBay Data Entry, you will have access to a full service document scanning conversion center. We are a document conversion services company that has perfected its processes over the years, now capable of enabling offices to transfer effortlessly from paper to digital.
Benefits of Receiving Professional Document Conversion Services
You might be thinking – why can't I just scan my documents using my office scanner? You could potentially do that, but you would encounter many costs, including:
Time – Especially if you have thousands of documents to scan, scanning each one yourself will take hours upon hours – you could be working on this project for days or even weeks. This is all time that you must spend away from your actual duties.
Quality – It is unlikely that your office printer is capable of handling documents of any size or of producing incredibly accurate high-resolution scans. Our document conversion services has made the investment in the best equipment so that you do not have to.
Search-ability – We do not just call our facility a document conversion services center because we convert paper to electronic. We also offer optical character recognition (OCR) services to convert your document images into searchable Word or PDF documents.
Digitize Your Documents the Smart Way
We guarantee that hiring our document scanning company will be a worthwhile investment. Our staff has the experience, training and innovative technology necessary to deliver accurate, timely and cost-effective results.
Our document conversion services are comprehensive in that we offer the services necessary to help you make the entire journey from sifting through paperwork to organizing and using your digitized documents. There is no scanning or converting challenge that we cannot solve.
To learn more about our document conversion services, or to receive a free quote for your scanning project, call 855.722.6669