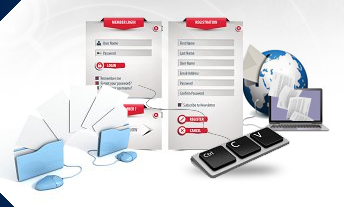 Do you have a lot of data that needs to be copy pasted from one format into another format? Are you spending your resources – time, money and staff on copy pasting data when there is an easy, cost-effective way to do it? If you have answered in the affirmative to these questions, outsourcing this low-cost, but resource-intensive work might just be the solution you are looking for.
SFBay Data Entry has been providing outsourcing services in various areas with special teams working on data processing services including copy paste services. Based on your need, we can work with you to smoothly transfer work to our team
SFBay Data Entry – Copy and Paste services :
Copy paste services for reference websites, books and marketing material: SFBay Data Entry can provide data copy paste services for collating data from reference and research material, promotional matter and informational content, which can be used for multiple purposes in your business such as sales and marketing campaigns, market research etc
Collecting and copy pasting email addresses and website links: SFBay Data Entry can copy e-mail addresses and Web addresses that you can use in your Email marketing campaigns, recruitment drives or for research purpose.
Copy pasting from one file format into another format: SFBay Data Entry can copy data from one file format and paste it in another file format as per your requirement. For example, data from MSWord can be copied to PageMaker, PowerPoint, Excel and vice versa
Copy pasting data to create a database of information: In certain situations you may require a database of information to be collected on a certain topic. We can collect the data from disparate sources and copy-paste them into a document / database for easy reference.
For more information on our Copy Paste Services, please write to us as info@SFBayDataEntry.com