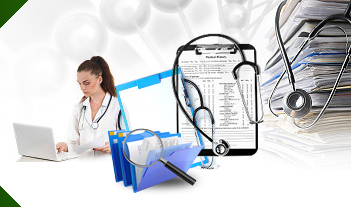 At SFBay Data Entry, we specialize in Medical Records Indexing Services. We can help you improve productivity, meet deadlines, and reduce costs. Over the years, we have provided indexing services to various clients in the medical and health care sector, employing best practices to provide you with the most efficient and accurate medical records indexing services.
Nation-wide, health care providers are moving from paper-based records to electronic data. Medical charts, patient records, insurance bills and EOBs are no longer paper-based. We employ the best practices to provide our customers with accurate and efficient medical records indexing services.
What we offer is simply this – a cost-effective, turn-key solution that involves scanning and indexing your patient records so that they're instantly retrievable and usable.
Our Medical Records Indexing Services Deal With:
99%+ accuracy
Full HIPAA compliance
24-48 hour turnaround
Competitive pricing
We won't just meet your expectations – we'll surpass them!
For more information on medical records indexing services, contact us at info@SFBayDataEntry.com.