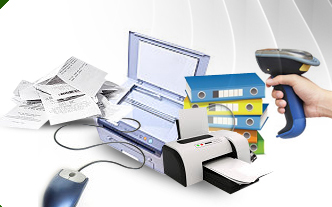 SFBay Data Entry Scanning Services specializes in scanning Laboratory Notebook Scanning, Lab Notebooks, Scientific Notebook, Research Notebook Scanning Services. Our scanners are specifically designed for scanning bound notebooks, ensuring the integrity and completeness of the digital images. Closed and partial books can be scanned and returned quickly, allowing timely backups of essential information. Our scanning expertise ensures that your images will be crisp, complete and of the highest quality. We typically scan these documents in gray-scale or color resolutions for the purpose of capturing all of the important information on charts and other key measurements.
Securely storing a permanent record of scanned laboratory notebooks is essential for any research facility:
Disaster recovery initiatives are met should something happen to the actual notebooks themselves as you have archived back-up copies.
Scanned lab notebooks allow easy and reliable access to data, research protocols and results by scientists, auditors, regulators and other authorized individuals – directly from the computer.
Disaster Recovery & Regulatory Requirements
When you consider the possibility of loss, theft, misplacement, fire, water damage or other potential loss of notebooks, you realize that lab book scanning is an essential part of any disaster recovery plan. Should the original lab books be compromised, you will still have a complete record of research protocols and results necessary for data analysis, scientific paper development, intellectual property establishment and defense, and for meeting government regulatory compliance guidelines, good lab practices and contractual provisions.

Protect your patents by scanning lab notebooks and converting the pages to digital images. By bringing these into digital format, you can easily keep track of who has accessed what lab notebooks, how long they were viewed for, any edits or changes that were made, as well as the ability to have multiple people access the same lab notebook at the same time.
Book scanning requires a unique approach and specialized book scanners designed to handle the curvature of text near the spine. A normal desktop flatbed scanner requires the user to press down on the spine to get a clean image, which could very easily damage the spine and bindings of the lab notebook.
For more information on Laboratory Notebook Scanning Services, please Contact Us for a free estimate.
or Call us Toll Free at (855) 722-6669.[/vc_column_text][/vc_column][/vc_row]