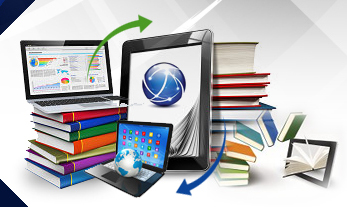 Who hasn't dreamed of being published? These days, it's easy. Once upon a time, you had to create a manuscript, generate a printed copy, and then find a publisher. It was expensive – generating multiple copies and sending them off. Today, all you need is a great idea and a computer. The expenses don't exist, because you can do it all online.
Of course, you might still need some help with our book conversion services.
If you're passionate about what you've written, and you want to get it out there, SFBayDataEntry's book conversion services can help. We can take your word processing file, and convert it to epub format. Then all you have to do is either self-publish on Kindle, Kobo, or any other ebook provider. Or, if you prefer, you can send it electronically to a "real" publisher. It's up to you.
Let's be realistic – it can be difficult translating your efforts into epub. You want to write – you don't want to have to deal with formatting. If that sounds like you, then you can benefit from our years of experience in book conversion. We can walk you through your options, help you convert your files in to publishable format, and generally help you to succeed in the highly competitive world of e-publishing.
For quality book conversion services, contact us today. We offer fast, affordable service, and we guarantee our work – you'll get ready to publish files within 14 days.
For more information on book conversion services, contact us at info@SFBayDataEntry.com.