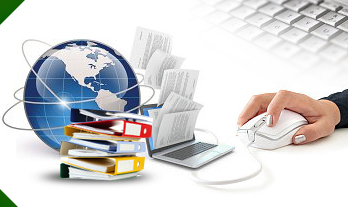 What exactly is a data processing service? It's a computer-based method of translating raw data into information that is logical, easily manipulated, and useful.
At SFBay Data Entry, we offer the following data processing services:
Word processing
Survey processing
Check processing
Image processing
All other back end office support functions
Our skilled data processing services specialists ensure that your data is entered accurately every time. We understand that your information is important and has to be correct, so we observe the most stringent quality assurance procedures.
Bring us your data, and we'll create an electronic copy for you. Of course you could re-key all your information, but why should you, when we can use your scans, your photos, your printed material, and digitize it for you in a format that is searchable and editable. Whether you have hundreds of documents, or just a few, you can rely on SFBay Data Entry to deliver your data quickly and accurately. We go the extra mile to deliver the results that you expect.
SFBayDataEntry is one of the leading organizations which deal with data processing services.
For more information on data processing services, contact us at info@SFBayDataEntry.com.