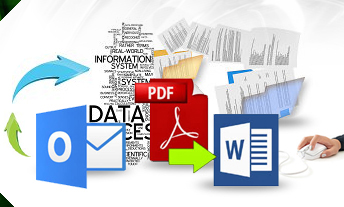 Would you like to have your PDF or RTF files converted to searchable Word format? At SFBay Data Entry, we can do that for you. Our professional data entry experts offer error-free word conversion services.
How do we manage that? We use a double-keying method along with OCR technology If your image document lacks quality, we simply employ our manual keying method so that your final document is absolutely accurate.
Could you manage all this on your own? Of course you could, but why would you want to when you can devote your time to more important tasks, like growing your business? We'll be happy to handle all of your document formatting needs.
Is Word Conversion Service Difficult?
No, of course it isn't. We'd be lying if we told you that rearranging your existing documents in order to make them look better is high-tech. What it is, is time-consuming. You could devote hours, days, or even weeks to formatting your documents in such a way that they'll attract the interest of your customers.
At SFBay Data Entry, we take your documents and customize them for proposals, presentations, ebooks and more. We make them attractive and user-friendly, and we do it quickly. There is literally no job too big or too small, and with proper notice, we can deliver within virtually any time frame that suits you.
Benefits of Word Conversion Services?
You'll save time – our trained professionals can work at a fast pace, relieving you of time-consuming formatting.
You'll save money – why pay your staff to do the tasks we're so good at?
You'll channel your efforts more effectively – why take time to format documents when you could be growing your business?
Focus on your core practices, and leave the drudge work to us. We thrive on it. SFBayDataEntry is one of the leading questionnaire data entry services provider.
For more information on word conversion services, contact us at info@SFBayDataEntry.com.