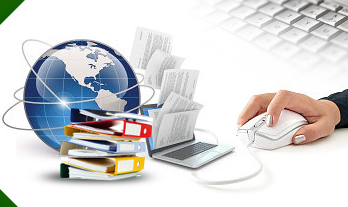 At SFBay Data Entry, our data entry clerks spend nearly 100% of the time keying financial data from imaged checks and deposit slips. A heavy emphasis is placed on getting the entire job done each and every day for the clients. The Processing rep processes incoming image files from the client. Image files are reconciled and balanced back to incoming charge.
Bank Data Entry Services is a specialized service provided by SFBay Data Entry. We offer Banking Data Entry Services to banks and other financial institutions. Bank Data Entry involves entering data from financial reports, income statements, balance sheets, vouchers, pay slips, and other documents.
With the increasing number of pressures banks are finding it difficult to spend time on their core business activity. We at help you to Outsource Banking Data Entry services to us. Out team of highly skilled data entry operators perform the job to your complete satisfaction. By using the latest software tools we perform your job with utmost care to give you accurate results.
We also offer complete spectrum of Bookkeeping Service including you daily records keeping, as well as month end closing, followed by preparation of monthly financial reports and analysis.
Some of the services we provide are
Bookkeeping Services
General Accounting
Accounts Payable
Payroll Reporting
Bank Reconciliations
For more information, please write to us as info@SFBayDataEntry.com